New ballets are vital to the dance world as it moves into the 21st century. This is something that IBF uniquely offers its students. Along with restaging the classics, creating new roles with a choreographer is a rare opportunity that very few schools and even companies have.
2021-2022 Season
Vadim Fedotov
Choreographer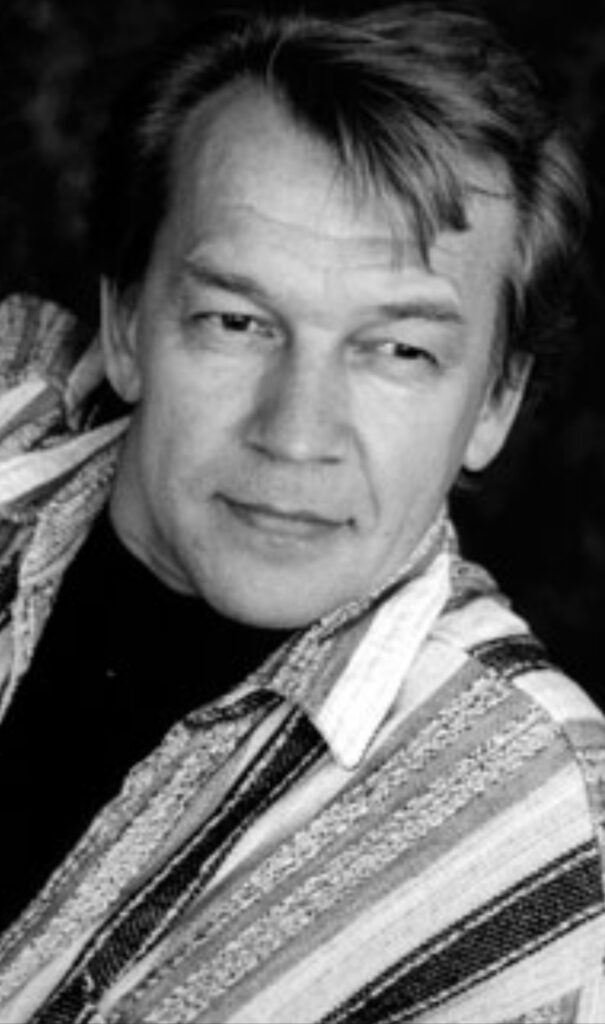 Vadim is an internationally recognized Ballet Master, Artistic Director and Choreographer. For over 20 years, Vadim performed as principal dancer with the National Opera and Ballet of the Ukraine, dancing leading roles in prominent performances such as Swan Lake, Giselle, Don Quixote and The Nutcracker. Vadim has taught and choreograph at many prestigious institutions, including The National Theater of Ballet and Opera in Kiev, Ukraine, National Theatre of Serbia, the Dance Academy of Ukraine, Orlando Ballet FL, Moscow Ballet on Ice and was the General Director of the Chamber of Ballet in Kiev, Kiev Ballet on Ice. He has produced numerous films (musicals) in the Ukraine and has been awarded multiple professional and state honors, including Honor of the Supreme Soviet Council of Ukraine 1985, Honor Artist of Ukraine and Laureate International Choreographer for competitions in Moscow and Kiev. He also choreographed opening Olympics Ceremony in USSR in 1980. Vadim Fedotov productions in USA include Moscow Ballet on Ice in Cypress Gardens, FL Orlando Ballet, Orlando City Ballet, Russian Academy of Ballet, Lone Star Ballet, Elsa Pardo Dance Center, International City School of Ballet, Lakeland Ballet, Montgomery Ballet, Russian Ballet of Alafaya, Orlando Russian Ballet, and International Ballet of Florida.
"The Little Mermaid"
May 28, 2022 5:00 pm.
Venice Performing Arts Center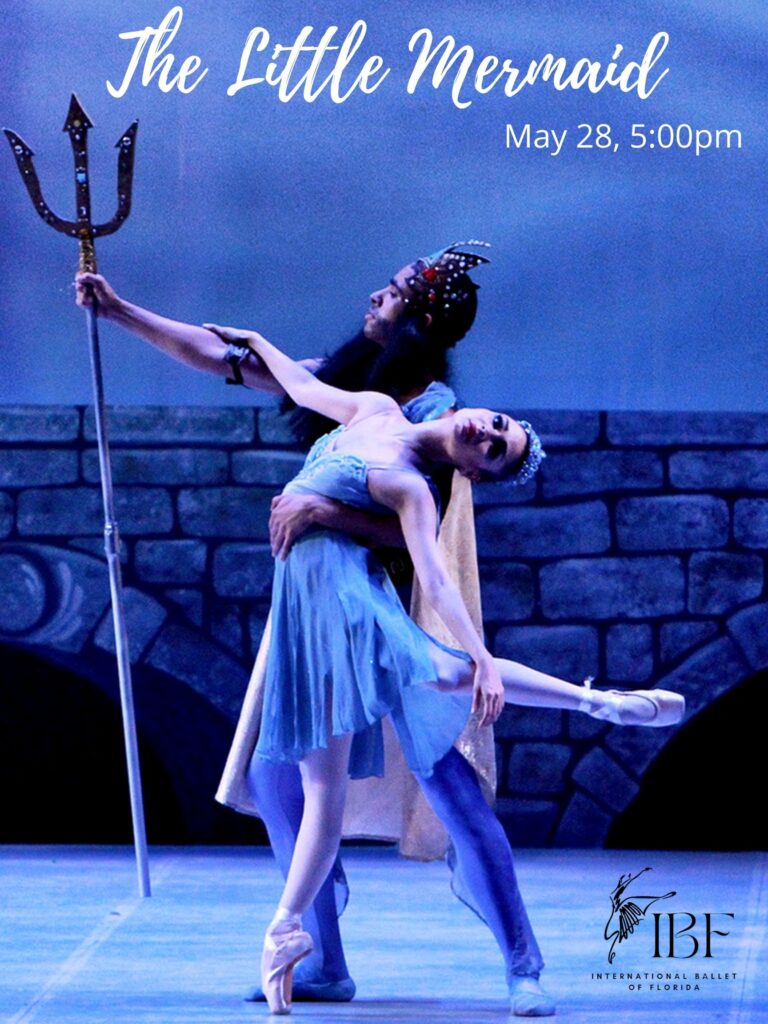 Mermaid
Jessica Assef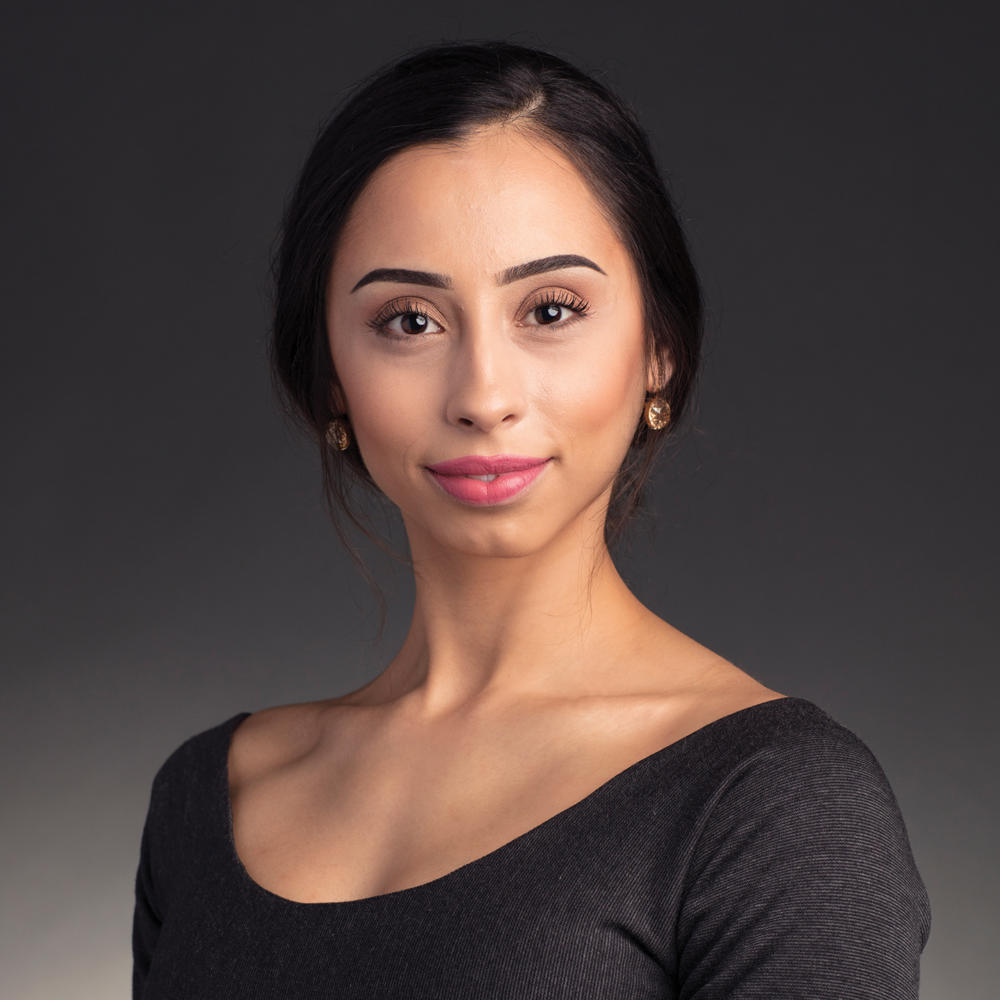 JESSICA ASSEF joined Atlanta Ballet in 2017. Originally from São Carlos, Brazil, she received her early training at Escola de Ballet Corpo e Arte with Jolles Salles. At the 2010 Youth American Grand Prix (YAGP) she was awarded full scholarships to Orlando Ballet School and the Princess Grace Academy in Monaco. That same year, she won the gold medal at Passo de Arte competition in Brazil. In 2013, she won silver medal at YAGP semifinals and gold medal at YAGP New York City finals. Assef spent two years at Orlando Ballet School as a trainee before becoming a member of its second company in 2013. She joined Orlando Ballet in 2014, that same year she competed at the USA International Ballet Competition in Jackson, Mississippi.
Prince
Denys Nedak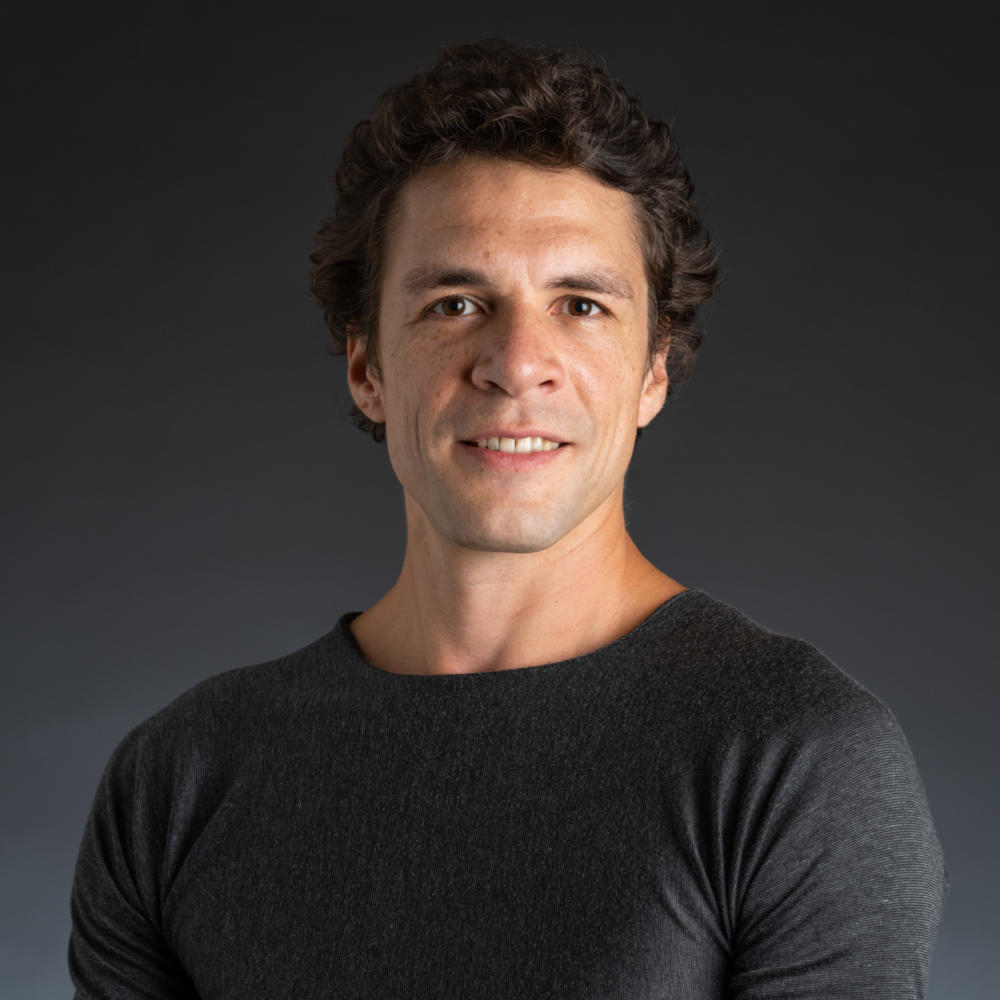 Denys Nedak was born in Ukraine in a city called Odessa. He graduated from Kyiv Municipal Ukraine Dance Academy, named after Serge Lefar.During his Academy he was invited to take part in to the national opera house in Kyiv, which was his first performance played as Romeo and Julit (Paris) and The Nutcracker (Prince).After his graduation, Denys joint National Opera House of Ukraine in Kiev and in the theatre he worked under the supervision and guidance of a People's artist of Ukraine N.D Pryadchenko in order to creat his repertoire. In 2008 Denis became a professional soloist.And his splendid mastery of classical dance, elegance and masculinity and his Introspective nature started to attract more and more people in which every one appreciate it. Denys Nedak became a famous performer of Lyrical-romantic repertoire of National Opera House of Ukraine.In 2011 Denys became a Honored artist of Ukraine.
The performances of Denys made him to become popular and take part in International festivals, he is regular guest on the Festival named after Nuriev in Kazan, Ufa.
In May 2014 he made his debut with American Ballet Theatre as Solor in the ballet La Bayadère (Natalia Makarova's version).In 2015, a guest dancer in the ABT and the Vienna State Opera.In 2016-2017, a guest dancer in the FINNISH NATIONAL OPERA AND BALLET and THE NORWEGIAN NATIONAL OPERA & BALLET
Denys Nedak is now more then being limited to Ukraine, now is a performer worldwide and he always travel to Russia,France,Italy,Germany and Japan in order to show his still.
Sea King
Matthew Griffin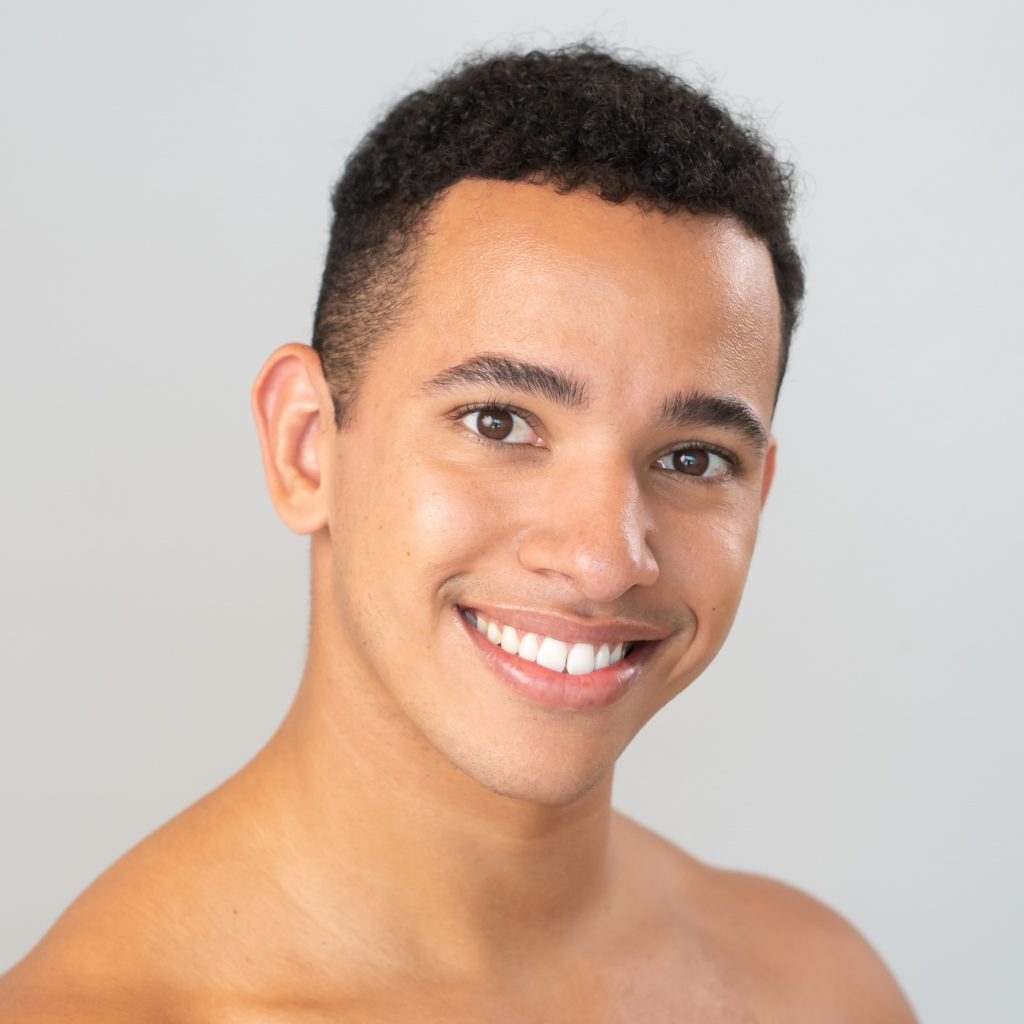 Matthew Griffin began his formal ballet training in 2010 under Sergiy Mikhailov and Darya Fedotova at The School of Russian Ballet in Sarasota, Florida. Griffin attended Butler University in Indianapolis, Indiana and graduated in 2017 with a Bachelors of Science in Dance Arts Administration. Griffin started with Cincinnati Ballet as an Apprentice for the 2017-2018 Season. He was promoted to New Dancer for the 2018-2019 Season and then Corps de Ballet beginning in the 2019-2020 Season. Griffin has performed featured roles in Dancing to Oz by Victoria Morgan (Tin Man), Neat by Taylor Carrasco, and Clockwise by Melissa Gelfin De-Poli. Griffin has also danced in the ensemble of ballets by George Balanchine, Jennifer Archibald, Travis Wall, Myles Thatcher, Jiří Kylián, David Morse, Nicolo Fonte, Devon Carney, Septime Webre, Heather Britt, Adam Hougland, and others.
Sea Witch
Rebecca Kimsey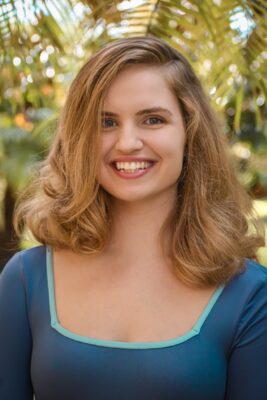 Rebecca was born in Texas and started taking ballet lessons at two years old. She later moved to Florida and joined the International Ballet of Florida as one of its first students in August 2010 when she was eleven years old.
She has been featured in principal/soloist roles such as the Fairy Godmother in Cinderella 2012, the Sea Witch in The Little Mermaid 2014, the Evil Queen in Snow White 2015, the Snow Queen in The Snow Queen 2016, the Sea Witch in The Little Mermaid 2017, the Good Witch in The Wizard of Oz 2018, the Stepmother in Cinderella 2019 as well as many others. Perform us a guest artist with Ballet Fedotov and Russian Academy of Ballet Orlando. Rebecca is working as a ballet teacher and principal/soloist dancer with IBF.
Crab
Douglas Horn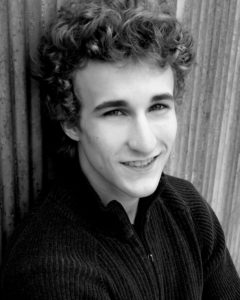 Douglas Horne
danced professionally after studying on full scholarships with American Ballet Theatre (New York),
Miami City Ballet (Miami, FL), and Studio Maestro (New York). In June 2010 he was the Bronze Medal
winner in the World Ballet Competition: and in June
2009 he was a finalist in The New York International Ballet Competition. Additionally, he was a semi-finalist
in the renowned International Ballet Competition in Varna, Bulgaria. He won Gold in the senior classical
division of the Youth American Grand Prix semifinals in Torrington, CT. In 2007 he won the Gold Medal in the senior
division of the Youth Dance Festival in New Jersey. Mr. Horne has danced leading roles with the Orlando Ballet.
Carlos de Quesada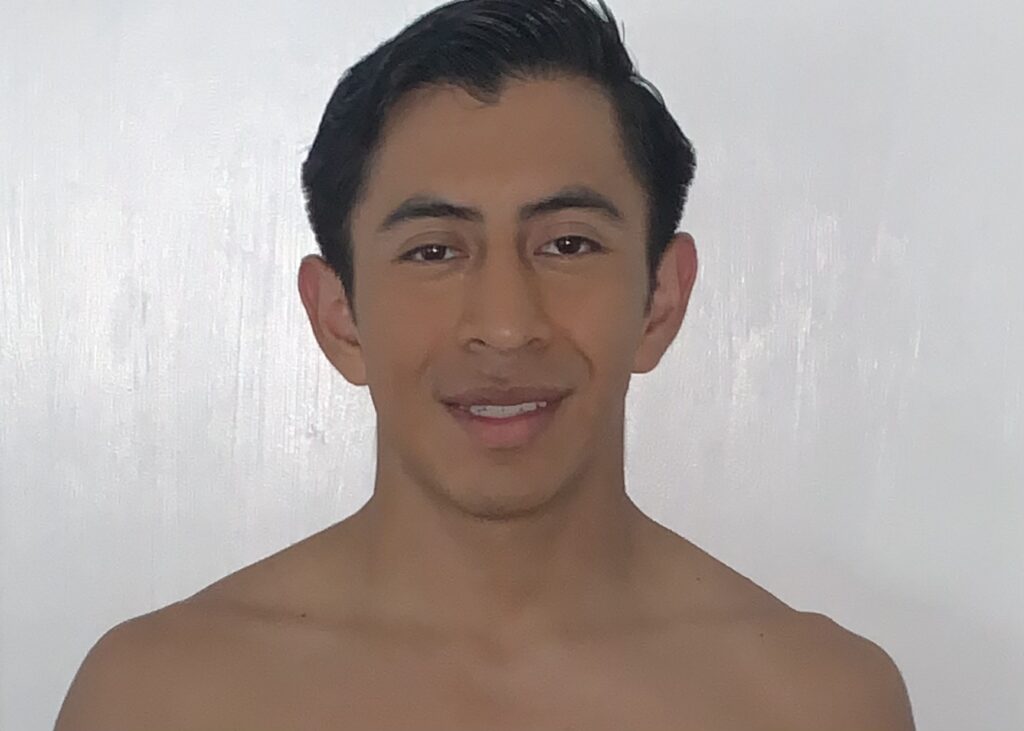 Carlos began his ballet education at the School of Russian Ballet at the age of 11. His very first role was the "strong man" in the school's inaugural performance of The Nutcracker! Carlos continued his education at the Sarasota Cuban Ballet School and the Sarasota Ballet Margaret Barbieri Conservatory. He danced professionally in Oklahoma City Ballet.
The recipient of merit scholarships, Carlos attended summer intensives locally as well as with Bolshoi Ballet Summer Intensive in New York and Modas Dance in Albuquerque, New Mexico and Oklahoma City Ballet. While a student, Carlos danced variations to include Don Quixote's Basilio, Giselle's Albrecht, The Flames of Paris' Marseillaise, The Sleeping Beauty's Prince Florimund as well as contemporary works. Carlos also performed the role of the Gangster Rat in John Ringling's Circus Nutcracker, the Nutcracker Doll for the Sarasota Cuban Ballet School and the Clown soloist in Oklahoma City Ballet's Matthew Hart production.
Carlos is currently living in Sarasota, FL as a full-time college student pursuing a degree in Information Technology while enjoying ballet through guest artist opportunities.
"Coppelia"
July 9, 2022 4:00 pm.
at Manatee Performing Arts Center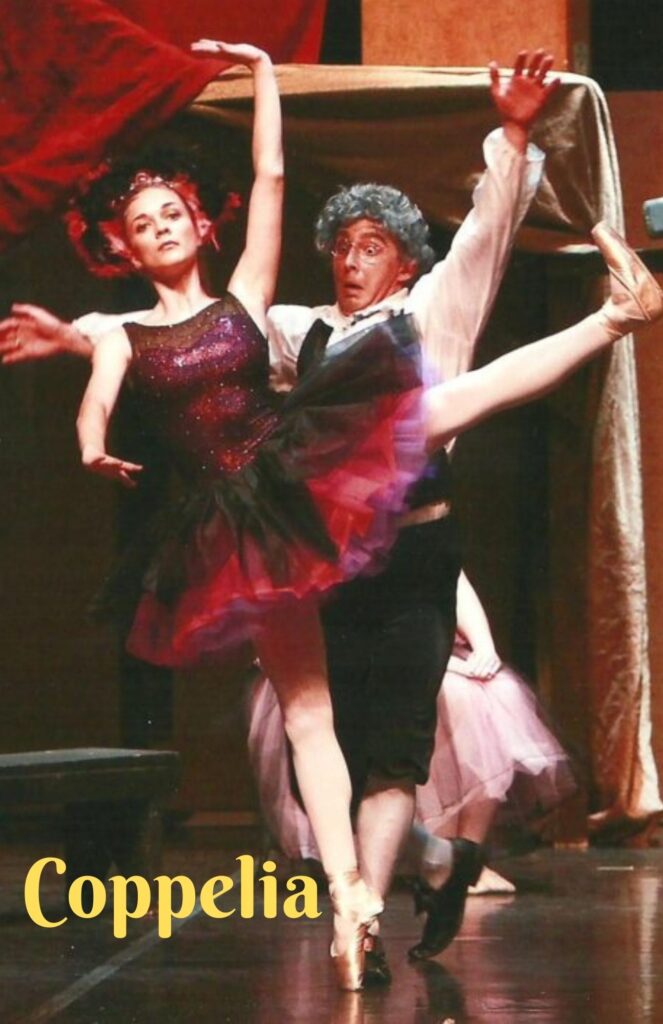 IBF Performances in the past.