New ballets are vital to the dance world as it moves into the 21st century. This is something that IBF uniquely offers its students. Along with restaging the classics, IBF is the most performing school in the area creating new roles in full length productions on the biggest stages around. A rare opportunity that very few schools and even companies have.
2023-2024 Season
Vadim Fedotov
Choreographer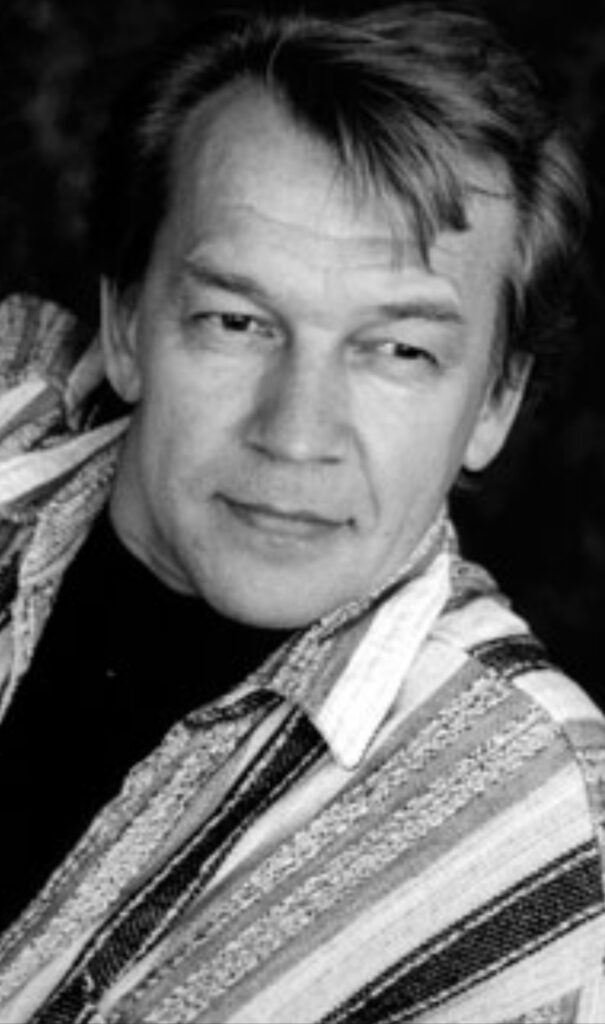 Vadim was an internationally recognized Ballet Master, Artistic Director and Choreographer. For over 20 years, Vadim performed as principal dancer with the National Opera and Ballet of the Ukraine, dancing leading roles in prominent performances such as Swan Lake, Giselle, Don Quixote and The Nutcracker. Vadim has taught and choreograph at many prestigious institutions, including The National Theater of Ballet and Opera in Kiev, Ukraine, National Theatre of Serbia, the Dance Academy of Ukraine, Orlando Ballet FL, Moscow Ballet on Ice and was the General Director of the Chamber of Ballet in Kiev, Kiev Ballet on Ice. He has produced numerous films (musicals) in the Ukraine and has been awarded multiple professional and state honors, including Honor of the Supreme Soviet Council of Ukraine 1985, Honor Artist of Ukraine and Laureate International Choreographer for competitions in Moscow and Kiev. He also choreographed opening Olympics Ceremony in USSR in 1980. Vadim Fedotov productions in USA include Moscow Ballet on Ice in Cypress Gardens, FL Orlando Ballet, Orlando City Ballet, Russian Academy of Ballet, Lone Star Ballet, Elsa Pardo Dance Center, International City School of Ballet, Lakeland Ballet, Montgomery Ballet, Russian Ballet of Alafaya, Orlando Russian Ballet, and International Ballet of Florida.
Romeo and Juliet
October 8, 2023 at 5:00pm
Van Wezel Performing Arts Hall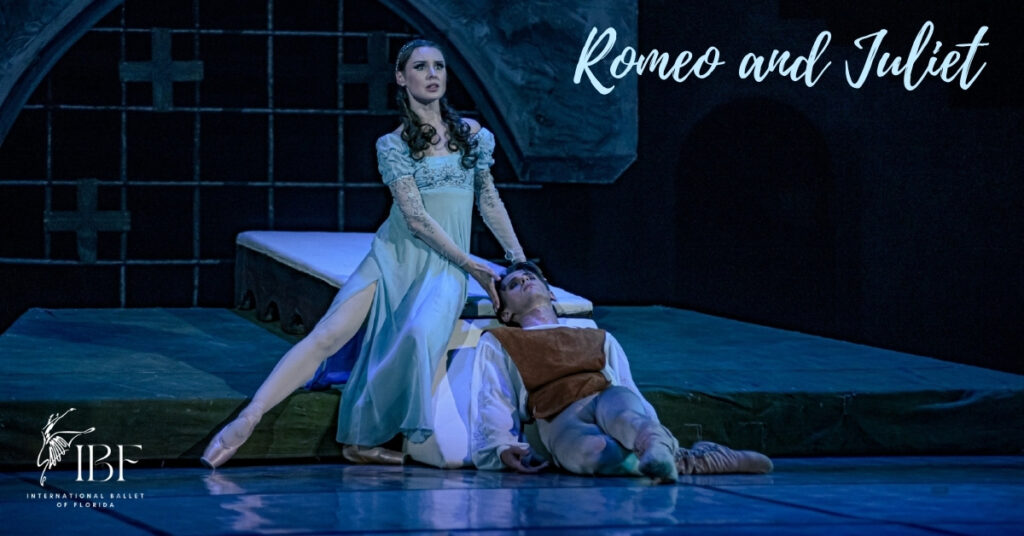 Escape into the world of fair Verona with Shakespeare's tragic tale of forbidden love as it comes to life on stage with all the drama, color and excitement of Vadim Fedotov's choreography and Sergei Prokofiev's iconic score. Meet the Montague and Capulet families and witness the fateful meeting of the star-crossed lovers like you never have before.
For over 10 years, the International Ballet of Florida's reputation for original full-length ballets has garnered acclaim across the state. Alongside its students, IBF proudly welcomes principal guest artists from the National Ballet of Ukraine, Lithuanian National Ballet and more as they begin their 23/24 season.
The Nutcracker
Osceola Performing Arts Center
December 16, 2023 at 6:00pm
Manatee Performing Arts Center
December 23, 2023 at 6:00pm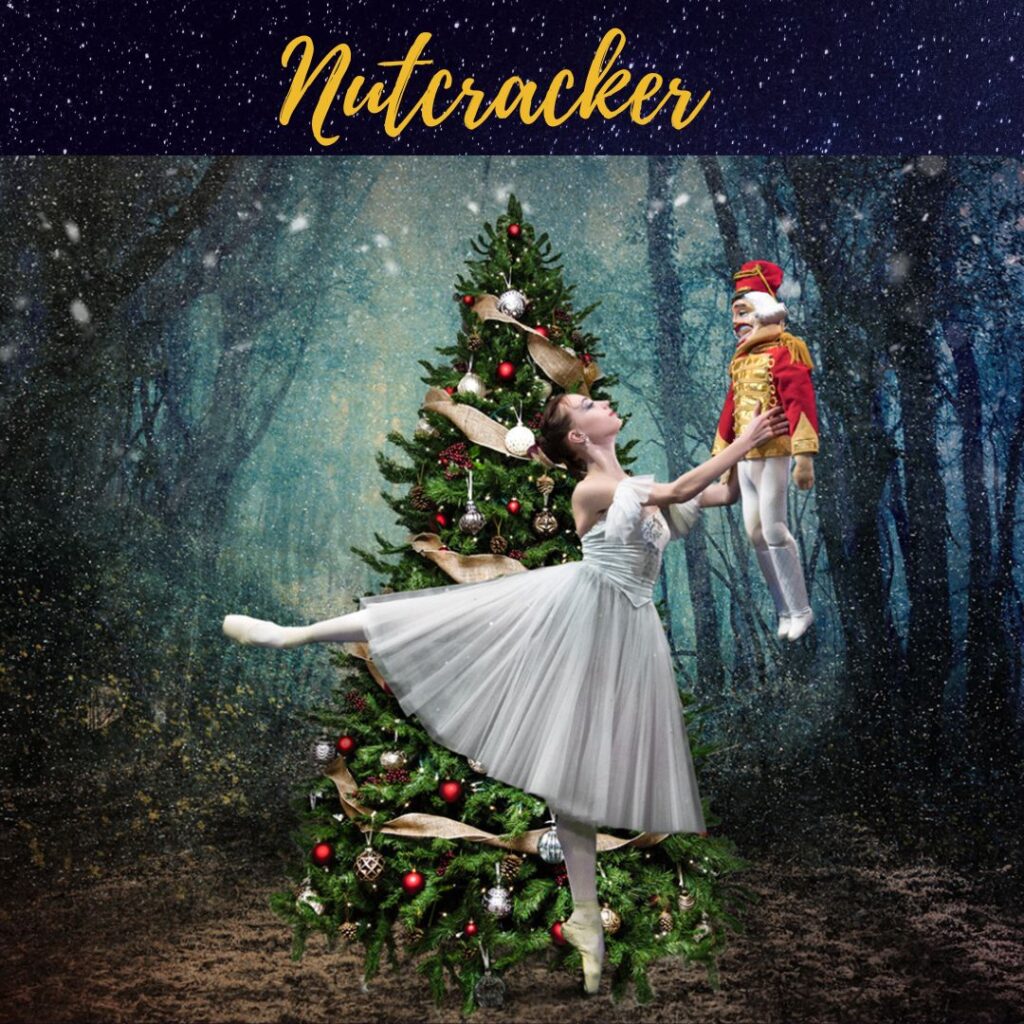 International Ballet of Florida is pleased to present "The Nutcracker Ballet" with choreography by Vadim Fedotov and music by Pyotr Tchaikovsky.
The entire family will thrill to the exciting battle between the Nutcracker and the Rat King, the beauty and grace of the Sugar Plum Fairy, and the fantastic adventure that Clara experiences.
The choreography and the music are breathtaking, and the scenery and costumes are awe-inspiring. This production will bring joy to the entire family!
Alongside its students, IBF proudly welcomes principal guest artists from the National Ballet of Ukraine, Lithuanian National Ballet, Orlando Ballet and more.
Wizard of Oz
Coming Soon
May, 2024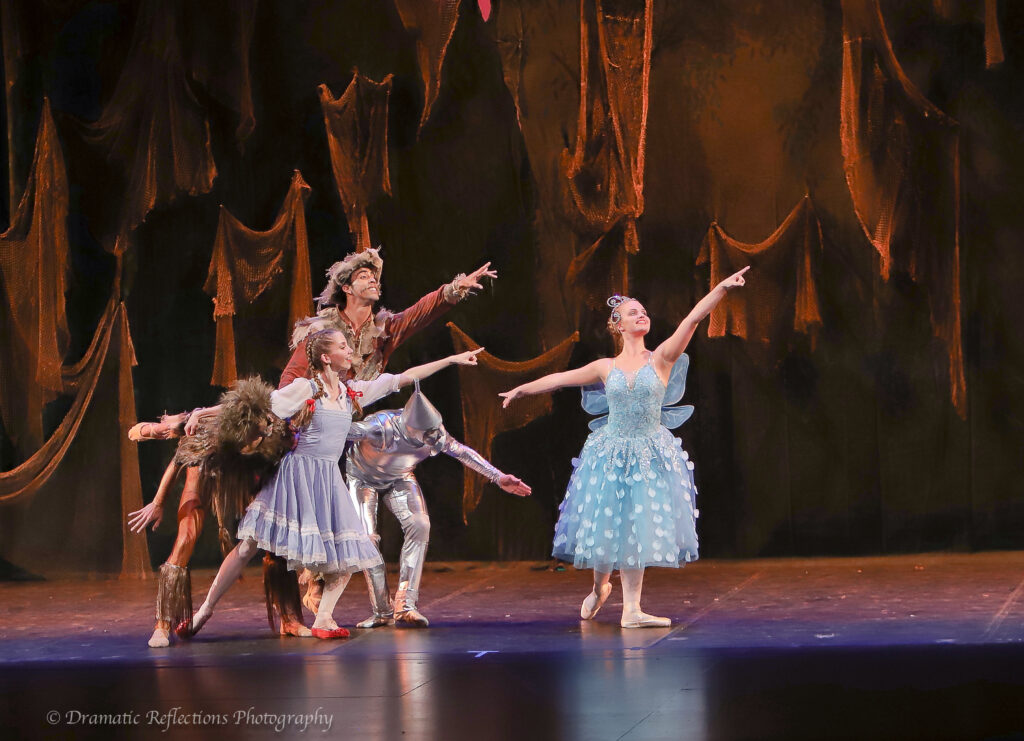 IBF Performances in the Past