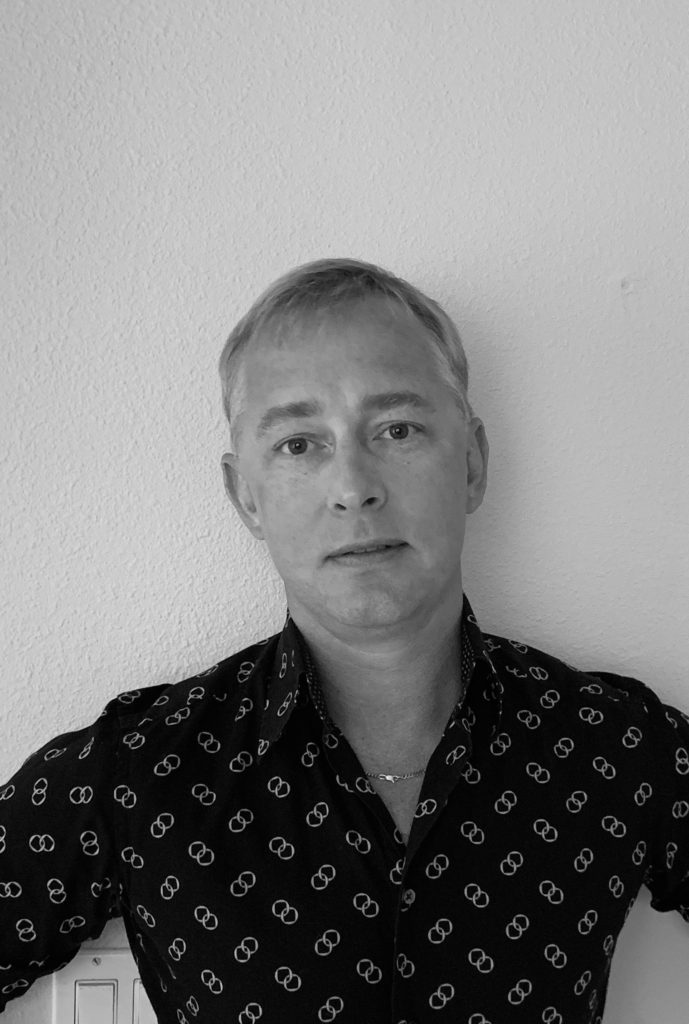 1987– 1995: attended the Kiev State Choreographic College
1995 – 1998: National Ballet of Ukraine (soloist)
During these years, he also worked as a soloist with The Classical Ballet of Paris.
1998 – 2009: Orlando Ballet (as a principal dancer under the direction of Vasiliy Petrutiu, Fernando Bujones)
During this time, he was a principal guest artist in Boca Raton Ballet, Ocala Ballet, Terada Ballet Arts Academy (Japan), Cincinnati Orchestra, Orlando City Ballet, Russian Ballet Academy, Kansas City Ballet
2001 – 2009: Sarasota Ballet (as a principal dancer, under the direction of Robert de Warren. and Ian Webb). During this time, he was principal guest artist with Central Florida Ballet, Terada Ballet Arts Academy (Japan), Orlando City Ballet, Kingsport Ballet, Steward Ballet, Russian Ballet of Alafaya
1996: Silver Medal winner at Serge Lifar International Ballet Competition in Kiev
2002: Semi-finalist in USA International Ballet Competition in Jackson, Mississippi
Throughout his life, Mr. Mykhaylov has danced leading roles in Classical Ballet Repertoire:
Swan Lake, Giselle, The Sleeping Beauty, The Nutcracker, Coppelia, Don Quixote, Les Sylphides, Le Bayadere, Le Corsaire, Paquita, Raymonda, La Esmeralda, Harlequinade, Flame of Paris, Romeo and Juliet, La Vivandiere, Le Carnivalade Venise, La Fille Mal Gardee, Cinderella, Spartacus, Ballero, Walpurgis Night, Carmen
He also had the pleasure of working with:
Sir Frederick Ashton – Façade, The Two Pigeons
George Balanchine – Tarantella, Allegro, Concerto, Barrocca
August Bournonville – Flower, Festival
Michel Folkine – Les Sylphides, Petrushka
Sir Kenneth MacMillan – Elite Syncopations
Robert North – Troy Game
Robert de Warren – Camille, Firebird, Coppelia, Boutique Fantastique, Carmina Burana, Madame Butterfly, Othello, Eva Peron, A Midsummer's Night Dream
Andre Prokovsky – Anna Karenina
Alexander Schneider – New York, New York
Dominic Walsh – The Trilogy
Vadim Fedotov – Cinderella, Snow White, Little Mermaid, Snow Queen, Romeo and Juliet, Wizard of Oz, Hamlet, Westside Story
Alexei Ratmansky – 98 Steps, The Fairy's Kiss
Fernando Bujones – Jazz Swing
He has taught and choreographed at Orlando Ballet School, Terada Ballet Academy in Japan, Sarasota Ballet School, Russian Ballet School of America in Orlando, Arts Ballet Theatre of Florida (Miami), Florida Ballet Arts Academy, and more.
In 2010, Sergiy Mykhaylov, with his wife Darya Fedotova proudly opened the School of Russian Ballet in Sarasota/ Bradenton. In 2022 the school changed its name to International Ballet of Florida.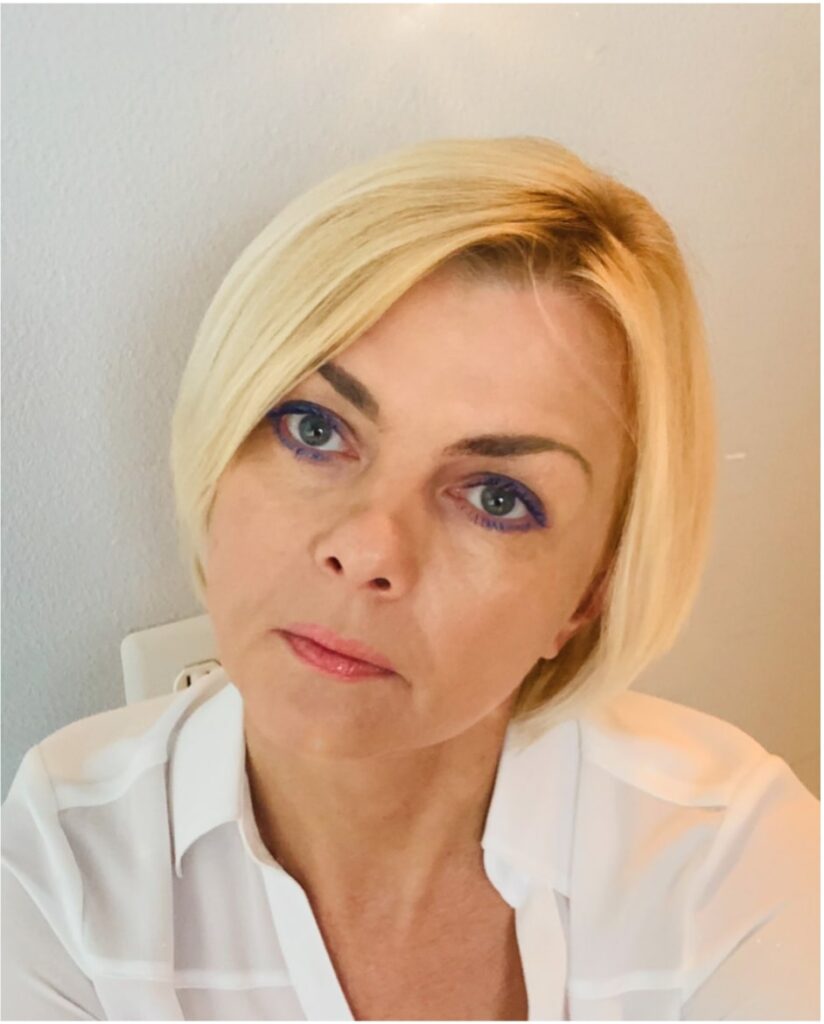 1986-1993 Kiev State Choreographic College
1993-1997 National Ballet of Ukraine
During this time, Ms. Fedotova was a guest soloist with the Classical Ballet of Paris.
1997-2001 Orlando Ballet under the artistic direction of Vasiliy Petrutiu and Ferdnando Bujones.
2001-2008 Sarasota Ballet as a soloist under the direction of Robert de Warren
and Ian Webb. Guest artist with Cincinnati Orchestra, Orlando
City Ballet, Russian Ballet Academy
2010 Opened the School of Russian Ballet in Sarasota/Bradenton, FL with
her husband Sergiy Mykhaylov
Repertoire – Classical Ballet (Principal and Solo parts)
Swan Lake, Giselle, Dying Swan, Scheherazade, The Sleeping Beauty, The Nutcracker, Coppelia, Don Quixote, La Sylphide, La Bayadare, Le Corsair, Paquita, Raymonda, La Esmeralda, Herlequinade, Flame of Paris, Romeo and Juliete, La Vivandiere de Venise, La Fille Mal Gardee, Cinderella, Spartacus, Ballero, Walpurgis Night
George Balanchine: Allegro, Concerto Barrocco
Sir Frederick Ashton: Façade, The Two Pigeons, and more
Michael Fokine: Les Sylphides, Petrushka
Sir Kenneth Macmillan: Elite
Roberts de Warren: Camellia, Firebird, Coppelia, Boutique Fantasque, Carmina Burana, Madame Butterfly, Eva Perone, A Midsummer's Night Dream
Andre Prokovsky: Anna Karenina
Alexander Shnider: New York, New York
Vadim Fedotov: Cinderella, Snow White, Little Mermaid, Snow Queen, Romeo and Juliet, Wizzard of Oz, Hamlet, Westside Story
Fernando Bujones: Jazz Swing
Ms. Fedotova also worked as Ballet Master for Sarasota Ballet of Florida and taught and choreographed at Orlando Ballet School, Sarasota Ballet, Florida West Ballet, Orlando City Ballet, Russian Ballet Academy, Universal Performing Arts Center, and many more.
Darya comes from a prominent ballet family. Her maternal grandmother was a Principal Ballet Dancer in Kharkiev (previously the National Ballet of Ukraine). Her parents were Principal Dancers with the National ballet of Ukraine and are artistic directors at the Russian Ballet of Alafaya. Her sister is the artistic director of the Russian Academy of Orlando.
Currently, she and her husband Sergiy Mykhaylov, are founded School of Russian Ballet. In 2022, the school changed its name to International Ballet of Florida.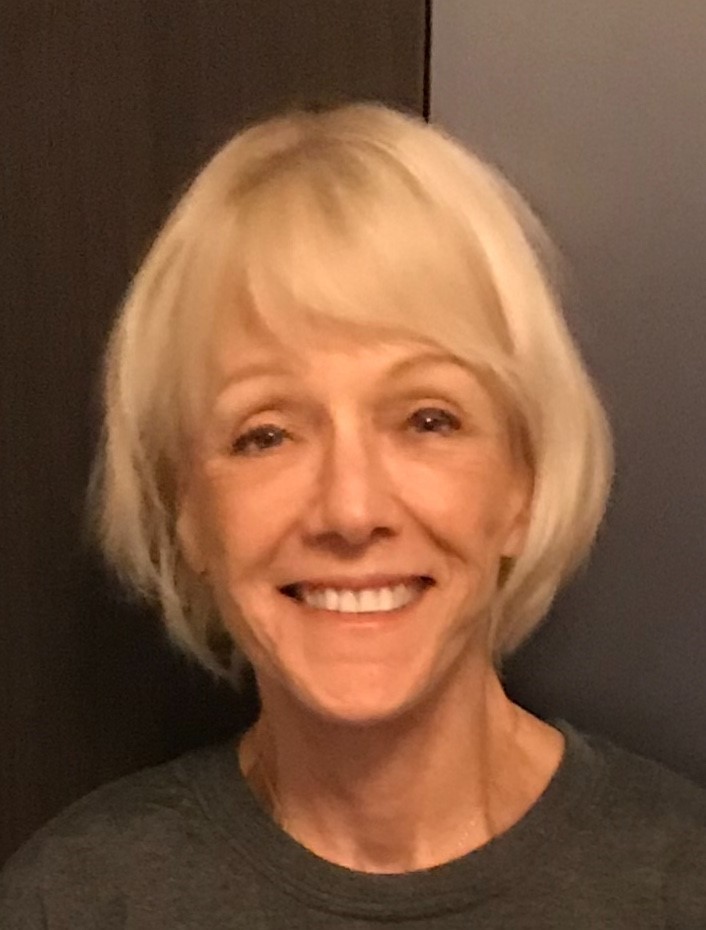 Ms. Sandra has been the Studio Administrator since its opening in 2010. After teaching high school in Michigan for 23 years, she received a second Master's Degree in Psychology and worked as a therapist for 14 years before moving to Florida in 2003 where she worked as an advocate for victims of domestic violence. Sandra's work in the studio consists of managing the office, working with performance venues, fundraising, and assisting the directors. Having worked with children and adolescents her whole life, she considers her work at the studio a perfect fit and extremely rewarding.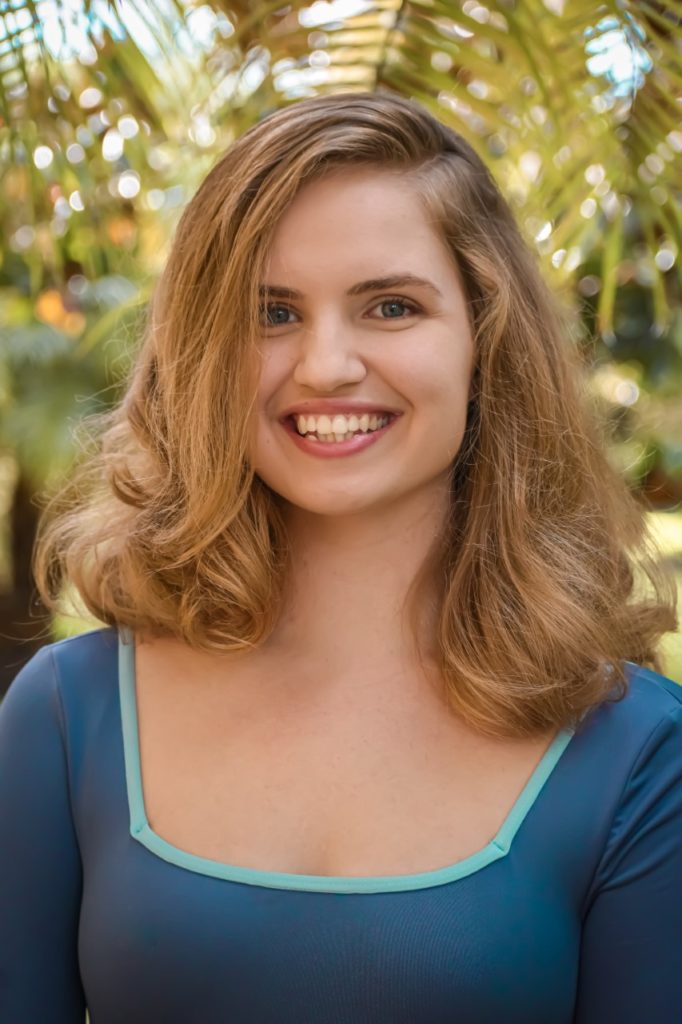 Rebecca was born in Texas and started taking ballet lessons at two years old. She later moved to Florida and joined the International Ballet of Florida as one of its first students in August 2010 when she was eleven years old.
She has been featured in principal/soloist roles such as the Fairy Godmother in Cinderella 2012, the Sea Witch in The Little Mermaid 2014, the Evil Queen in Snow White 2015, the Snow Queen in The Snow Queen 2016, the Sea Witch in The Little Mermaid 2017, the Good Witch in The Wizard of Oz 2018, the Stepmother in Cinderella 2019 as well as many others.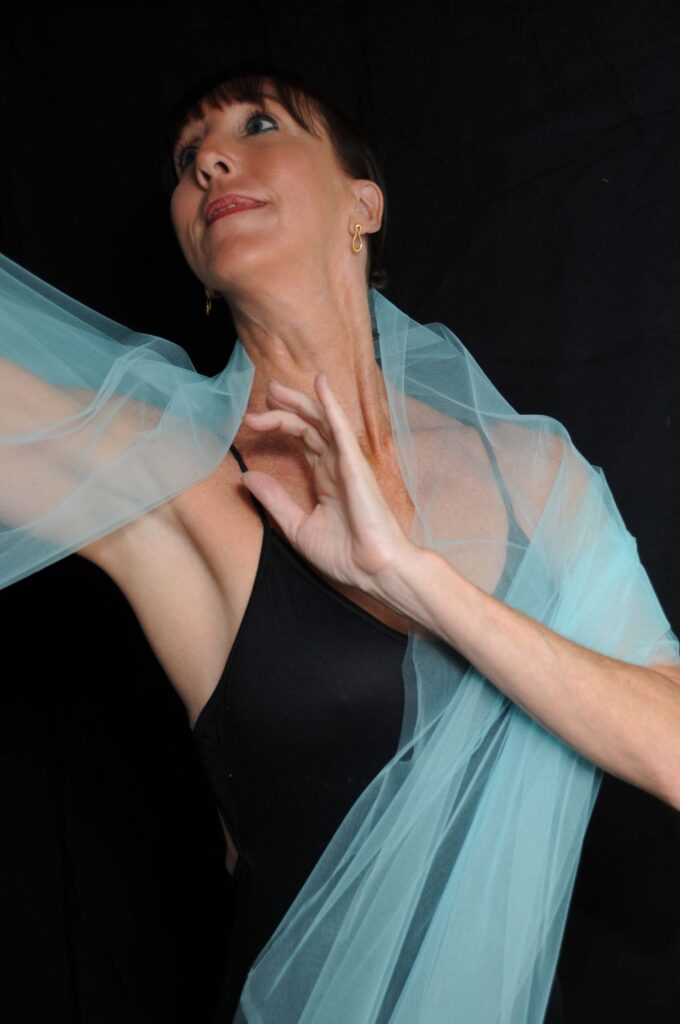 Patricia Strauss' performing, teaching and choreographic experiences range from classical ballet and Broadway musicals, to modern and jazz-ballet. Ms. Strauss has successfully produced and directed nationally for companies/shows and events. In addition, she has headed up and directed numerous programs for dance schools.
Ms. Strauss has performed with several prominent companies in which she was soloist and/or principal dancer. Those companies include Les Ballet-Jazz of Montreal, Minnesota Dance Company, Rondo Dance Theater, Joyce Trislers' Dance Company, and Het-National Ballet of Holland's Opera Ballet. She has also danced with the Alvin Ailey Apprentice Company, and was invited by Paul Taylor to understudy repertoire.
In addition to performing, Ms. Strauss has taught ballet with many major dance schools which include Ballet Orlando, Boston Ballet , Miami City Ballet ,Ballet Chicago Studio Company and Sarasota Ballet Pre-Professional Division.
In addition, she has been resident or guest teacher for the Lafayette Ballet, School of Richmond Ballet, New World School of the Arts, Walt Disney World, Audre Mendel & Jurgen Schneider's Vaganova Seminar, Lake Michigan College, Urdang Academy of London, Sarasota Ballet, Ballet Eddy Toussaint, Ballet Florida, Harvard University and Harvard Ballet Company.
Ms. Strauss has taught professional company ballet classes for Maximum Dance Company in Miami, The Alvin Ailey Company in Boston and Ft. Lauderdale (Fla.), Joffrey Ballet in Chicago, Luna Negra in Chicago, Las Vegas Contemporary Dance Theater, Les Ballet Jazz of Montreal and Cirque de Soliel in Las Vegas, Ballet Hispanico and Dimensions Dance Theatre of Miami.
Ms. Strauss has similarly and extensively choreographed for not only dance companies but for television, film, music video and musical theater. Moreover, she was the artistic director of her own company and school, L'Image, in Miami, Florida.
While residing in Boston Ms. Strauss was on faculty of Suffolk University, Emmanuel College, and Boston College as well as New College in Sarasota Florida.
Ms. Strauss was the creator and co- producer of the highly successful choreographic showcase in Boston, "Dance on The Top Floor", which ran for 7 years receiving numerous articles and acclaimed reviews.
As resident choreographer for, Turtle Lane Playhouse in Massachusetts, she choreographed numerous musicals for them in the span of 9 years.
She has taught summer dance intensives in Virginia for former ABT (American Ballet Theatre) soloist, Keith Lee, Ballet East (West Palm Beach, Fl.) Boston Ballet, Miami City Ballet, Dance Attack Miami, Chicago Ballet and Sarasota Ballet.
Ms. Strauss choreographed a music video for the rock group Tim Frietag from Switzerland using classical ballet as a style for the video.
Ms. Strauss was the Artistic Coordinator for the Miami Master Class Series hosting eminent teachers from around the United States and was featured in World Dance Magazine Florida as "SPOTLIGHT ON A TEACHER. In addition, wrote featured articles published in World Dance Magazine.
Miss Strauss choreographed "Gwendolyn the Graceful Pig" by author David Ira Rothenberg which was performed for many public and private schools.
Ms. Strauss is currently working on an original screenplay for a feature film titled "Knocking Doors"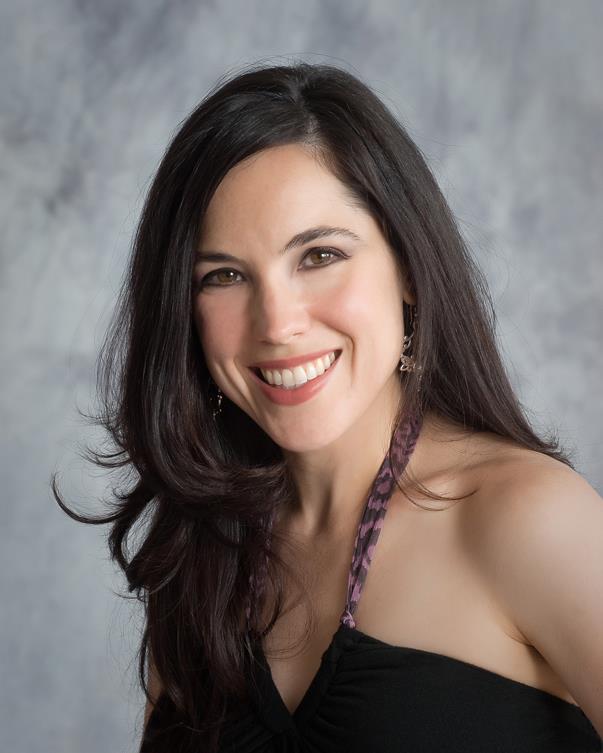 Mary Elizabeth Mock – Teacher
MaryElizabeth Mock received her training in Ballet, Modern, and Jazz at Florida Ballet Arts in
Sarasota while attending summer intensive programs at Boston Ballet, Washington Ballet, and
Walnut Hill School for the Arts to name a few.
At 16, she left for New England to further her
training at the prestigious Nutmeg Conservatory for the Arts. During her preprofessional
training at the age of 14, MaryElizabeth was selected to perform as a Junior Company member
with the Sarasota Ballet under the direction of Eddy Toussaint and at age 16, with the Nutmeg
Ballet Company in Connecticut. At 17, she embarked upon her professional performing career
with Sarasota Ballet of Florida, Classical Ballet Theatre in the DC Metro Area, and guest
performances with Southern Ballet Theatre, Miami City Ballet, and Ballet South. After spotting
har diverse talent, the late Frank Hatchett "Master of Jazz" and former owner of Broadway
Dance Center in NYC, invited MaryElizabeth to serve as his choreography demonstrator for a
series of his Jazz and Contemporary master classes.
As the owner and Artistic/Executive Director of Florida Ballet Arts Academy and the Florida Ballet Arts Ensemble, MaryElizabeth earned great trust and respect from the Sarasota community and greater dance community through her sharp attention to detail and unwavering commitment to excellence, producing the area's top level dancers while dazzling Sarasota audiences for more than a decade with
seasonal performances at the Sarasota Opera House and Van Wezel.
She has since served as Audition Site Liaison and coast-to-coast Conductor of Auditions for Nutmeg Conservatory for the Arts and Carreno Dance Festival, Ballet Master to San Diego Ballet and Unity Dance
Ensemble, a Los Angeles-based contemporary company founded by Emmy Award Winning
Choreographer, Tessandra Chavez.
She has produced intensive master classes and workshops in Sarasota and beyond and is the Founding Director of Imaginique Contemporary Ballet. MaryElizabeth's long term students have gone on to dance professionally for Royal Danish Ballet in Copenhagen, Boston Ballet, Les Grands Ballets Canadiens de Montreal, Royal Ballet in London, Texas Ballet Theater, Tampa Ballet Theatre, Ballet Theatre of Maryland, Cleo Parker Robinson Dance, Tokyo Disney, and in the original On Broadway cast of "Mamma Mia"
MaryElizabeth's highly effective teaching styles and extensive training in the Vaganova
Syllabus, combined with her eclectic repertoire and passion for artistry in dance, continue to
make her highly sought-after as a ballet master, coach, and choreographer, while she
continues to fulfill her love of business and contract negotiations as a Licensed REALTOR and
Luxury Property Specialist in Sarasota.