Rental Information
International Ballet of Florida offers its space, back drops, costumes and sets for rental to companies and individual dancers. Full-length performances (music, choreography, back drops, costumes and sets) are also available for rent.
located minutes from I-75 off exit 213 in a safe business campus with a large parking lot.
The facility is 4,200 sq. ft.
There is a large, comfortable waiting area, a dressing room, costume room, an area for lunch or homework,  two restrooms, with 2 or 3 studios (one studio can be divided to create two, if needed).
Studio A: 1600 sq.ft.
Studio B: 1200 sq.ft
Studios are equipped with:
-Wood Sprung Dance floors covered with Marley
-Full-sized Mirrors & Ballet barres( stationary and portable).
-All studios have full sound system including CD player, Speakers, DJ booth, WI-FI, TV/DVD.
The studios can be rented separated, starting from $25 per hour.
REND Studio Space For:
Dance lessons; Ballroom; Yoga; Group classes; Private or Semi-Private lessons; Dance or Competition Teams; Workshops; Rehearsals; Bands; Auditions; Photo Shoots; Film/Video; Seminars, Children's Party and more.
For more info, please email:     jsroberts23@comcast.net 
Studio A:  1600 sqft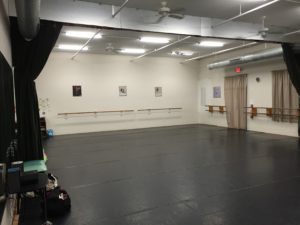 $35.00 per hour (Private classes, no more than 4-5 students)
$40.00 per hour (group lessons for 5-10 students)
$50.00 per hour (group lessons 10 and more students)
Studio B: 1200 sqft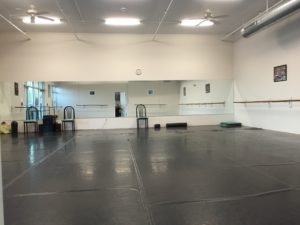 $25.00 per hour (Private classes, no more than 4-5 students)
$30.00 per hour (group lessons for 5-10 students)
$40.00 per hour (group lessons 10 and more students)